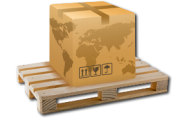 Local Job Lots Search
If you are unfamiliar with job lots, they are generally a collection of assorted merchandise within a category. Job lots let you turn inexpensive wholesale purchases into retail profits. The BayCrazy Local Job Lots Search helps you extend your purchasing power by eliminating freight costs.
Normally a wholesaler's "Must Go"'? items, job lot purchases give you the chance to mark-up at less than retail, keeping your sales in the black while still offering bargain buys to your customers.
Often sold in bulk quantities, job lots are a hard sell for the wholesaler who must pass on shipping costs to his buyers. The BayCrazy Local Job Lots Search tool is great for finding these bulk bargains in your local area.
It's easy to get started with local job lot searches at BayCrazy. Just enter your zip code and click. Next, add your job lot budget and the distance you'll travel to pick up your job lot bargain. Further refine your search by using keywords and/or categories and sub-categories. Try it now!