CrazyLocals : Local eBay Bargain Search
Are shipping costs driving you crazy? Today's high shipping costs can change a low-bid purchase into a budget breaker. When you use BayCrazy local searches to help you find local bargains, you eliminate the need to pay for shipping as well as the worry about shipping errors or damage.
Although you will have purchased your item before you can collect it, shopping locally lets you examine your purchase to see that it meets your expectations and that it is free from unexpected defects before you take possession.
Local searches are often used to find large, bulky items but, they are also the ideal way to purchase fragile items such as collectibles and glassware. Because you are in charge of transport you can supervise the loading of your bargain and ensure it is securely packed for a safe journey home.
BayCrazy local search is unique in that we help you find the items listed as "pick up" or "collect in person only" as well as the items where a seller tries to offset price with high shipping costs. Use local search to find items listed in several categories. Click a link below for category details or just enter your postcode in our quick search to browse the complete range of available items.
Misspelled Titles
Find items normal searches never see!
Misspelled titles can be a real problem for both eBay sellers and you. Some sellers just cannot spell. Others try to be original with their titles, adding characters and abbreviations that are perfectly understandable when visible, but hide them from a properly spelled search.
To err is human, and when sellers misspell the titles of their eBay listings, you will often find some really divine bargains! If you are looking to buy at rock bottom prices, misspelled titles may be just the eBay listings that fit the bill and BayCrazy's custom misspelled title search makes finding them a no-brainer!
Spelling errors make a seller's eBay listings nearly invisible, which results in no-bid, low-bid items. We say nearly invisible because the BayCrazy misspelled title search puts you just a click away from these bargain basement items.
Always a ground-breaker (and a treasure-hunter), we dig deep to find misspelled titles and we make the corrections so that you can hit pay dirt on your first try. All you need do to find a misspelled bargain at BayCrazy is use our simple search and spell it right!
If you're not sure that you've spelled it right, check your spelling here. (After all, anyone can make a misteak mistake!)
BayCrazy: Unwanted Gifts
Although Unwanted Gifts are easily among the most overlooked eBay listings, this category contains some of the best bargains on eBay! Sellers may not know or care about the original price of these items, giving you the chance to step in and rescue these under-valued and unwanted gifts for far less than cost.
"You shouldn't have." Sometimes when we open a gift we mean exactly what we say. Sooner or later, we all receive that extra toaster, the wrong-sized bedding or clothing item - an unwanted gift. What might be the wrong-size, wrong-color, wrong-style, or unneeded extra for a seller might be just the big bargain that perfectly fits your needs as well as your budget.
Brand new items at bargain basement prices! The beauty of a bargain is often in the eye of the beholder! Most unwanted gifts are brand new with tags still attached, never used, never opened but for the gift wrap.
When sellers clean out their closets, you can clean up on value-for-dollar savings. Originally purchased for a pretty penny, unwanted gifts often sell for just pennies on the dollar. Check our listings below to see for yourself or enter a couple of keywords into our quick search and find the unwanted gift that says, "You shouldn't have, but I'm sure glad you did!"
Night Time Specials
Items selling while others sleep!
Can't sleep? That's great! Night Time Specials is the perfect page for both early birds andinsomniacs. Why catch zzzz's when you can catch the biggest bargains around? This is the stuff dreams are made of! Our BayCrazy search identifies the end time of each Night Time Special. You can pop your bid in before bedtime and maybe wake up to a bargain!
Don't ask us why, 'cause we don't know, but some sellers think the dead of night is the best time to end a sale. It's your chance to ask for the moon and get it. The magic starts at midnight, but the big stars start popping at about 3a.m. and they shine all night long! These early morning hours mean fewer bids, lower prices, and bigger bargains than at any other time of the day.
So, put away that sleepy-time tea and grab your coffee mug. You are going to want to be awake to cash in on these sleeping giants. We've made finding the big bargains so easy that you could find them in your sleep! But, this isn't a dream. It's the real deal!
Take a moment and scroll down the listings to see just a few of the great items on sale now or use the search at left to find more bargains by time , category, price or keyword.
Zero Bid Auctions Ending NOW!
Last few minutes, with no bids!
Ready for some fast-paced bargain buying? Ending NOW is the place to get a head start on huge savings! The clock is ticking and time is running out for these sellers. The auctions below are ending right now! With ZERO BIDS !
More, these sellers are most likely anxious to see that first bid. It may be their only one! This is your chance to cash in on a really big bargain!
Check out the listings below. We've run down some of the best ones so that you can quickly cherry-pick the savings. All end within minutes and all show Zero Bids! One mad dash between you and the clock might result in treasure for you that other buyers overlooked.
This is a grab bag of great deals at bargain prices! Pick up the pace with Bay Crazy's quick search that finds even more Ending NOW bargains in your favorite category at the price you are willing to pay! Don't wait! Latch on while you can! It's you against the clock!
If you are tired of bargain hunting and ready for bargain buying, your time is now! Don't hesitate. (Are you STILL reading this?) Get started now!
BayCrazy Local Furniture Search
Local furniture at rockbottom prices!
find local furniture at rock bottom prices!
Use Local Furniture Search to find tables, chairs, sofas, and large appliances close to home and take home big savings on these bulky items.
Fluctuating fuel prices make it difficult for eBay sellers to estimate shipping costs. High estimates make it even harder for them to sell large appliances and furniture items. When you shop using the BayCrazy Local Furniture Search, it's a win-win for both you and the seller.
BayCrazy Local Searches make it easy to find furniture. Simply begin by adding your postcode. Next add the price you are willing to pay and the distance you are willing to travel to pick up your furniture bargain.
Further refine your search by adding categories and/or keywords. This unique feature scans all furniture listings and does all of the hunting for you. We show you just what you want to see where you want to see it. Try it now!
Local Job Lots Search
If you are unfamiliar with job lots, they are generally a collection of assorted merchandise within a category. Job lots let you turn inexpensive wholesale purchases into retail profits. The BayCrazy Local Job Lots Search helps you extend your purchasing power by eliminating freight costs.
Normally a wholesaler's "Must Go" items, job lot purchases give you the chance to mark-up at less than retail, keeping your sales in the black while still offering bargain buys to your customers.
Often sold in bulk quantities, job lots are a hard sell for the wholesaler who must pass on shipping costs to his buyers. The BayCrazy Local Job Lots Search tool is great for finding these bulk bargains in your local area.
It's easy to get started with local job lot searches at BayCrazy. Just enter your postcode and click. Next, add your job lot budget and the distance you'll travel to pick up your job lot bargain. Further refine your search by using keywords and/or categories and sub-categories. Try it now!
BayCrazy Local Baby Bargain Search
Big Bargains For Baby Prices
Big Bargains For Baby Prices
Time and money can be particularly precious when you have a baby and while baby furnishings and equipment are "oh so dear" to the heart, they are often "oh so dear" to the budget as well. Additionally, a great deal of time spent while expecting a baby is spent in preparing for baby's arrival. Besides the extra cash needed to pay for delivery of baby gear, delayed deliveries of baby furnishings and equipment can put you into a panic.
The BayCrazy Local Baby Bargain Search smooths the way by helping you keep baby shopping under control.
Eliminate the wait. Find baby bargains close to home.
Keep costs down by wiping out shipping charges. Choose the range you are willing to travel to pick up your purchase.
Be sure the items you purchase are in the condition you expected before you take possession.

We make things easy from start to finish. Simply begin by adding your postcode to our form. Next add the price you expect to pay and the distance you can travel to pick up your merchandise. Refine your search with categories and/or keywords. Let BayCrazy help you shop local and find the best bargain baby essentials. BayCrazy Baby Bargain Search is the perfect tool to help you do that. Try it now!
BayCrazy Local Laptop Search
The Safer Way To Buy A Laptop
The safer way to buy a laptop
Your good buy on a laptop or netbook can become an expensive investment when someone along the road doesn't "handle with care."
Say "good-bye" to the chance of a damaged delivery. BayCrazy local laptop search puts you on the fast track to safe transit as well as cash savings. Our search lets you pick up the best laptop and netbook bargains on eBay, just minutes away from your home.
It's easy to get started with our local laptop search. First, enter your ZIP Code. Then use our search feature to enter the distance you'll travel to pick up your purchase and the amount you have budgeted to buy it.
Our unique local laptop search looks through all the laptop and netbook listings to find those in your ranges of both price and location. Refine your search by adding categories, subcategories, and/or keywords. Then scroll through the listings to find your best buys in used, refurbished, and new computers. All of them just minutes away with not a penny wasted on postage. Try it now!
BayCrazy Local Auto Parts Search
Parts at rockbottom prices!
Vintage car parts - Trendy accessories
That car part or auto accessory may not be as difficult to find as you thought. In fact, it might be just around the corner! Use the BayCrazy local auto parts search to speedily put your vehicle back into shape.
No wait to get rolling. No delivery charges. Just a short trip to claim your purchase saves you both time and money.
Just add your ZIP Code to our search form and away you go! Put in a price and the distance you are willing to travel to pick up your car part. Refine your search with a keyword and/or categories. After you've found the car part that you would like to buy, we even add a map to make it easy to find your seller! Try it now!
BayCrazy Local Car Search
Cars at rockbottom prices!
Find cars at great prices in your local area
Try eBay for your next car purchase. eBay is often overlooked as a place to buy a car, but thousands of cars sell every day on eBay, and we can quickly show you the best deals in your local area.
Give our quick search page a try. Just enter your postcode. Later you can refine your search.
BayCrazy Special Feature: Search Amazon.com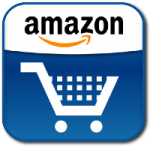 just type a keyword and search!
BayCrazy is the website where bargain hunters can always find the best buys. These days, bargain hunters must shop and compare prices to catch the really great deals. That's one great reason BayCrazy offers our special bargain hunting feature: Search Amazon.com.
Probably one of the biggest department stores on the web and maybe world-wide, Amazon.com has some of just about everything and from just about anybody: from online merchants to your next door neighbor.
If you are wondering if the auction item that caught your eye is really a bargain, search Amazon.com and see. You might just find it for even less money than you intended to spend.
Amazon.com puts you in touch with over 2-million sellers world-wide and BayCrazy puts Amazon.com bargains at your fingertips. We've cut the confusion with our customized search feature. Just type in a keyword or two to begin and our Amazon Search lists the available items. Click on one and go straight to Amazon.com for all the details or to complete your purchase.
BayCrazy streamlines web shopping for bargain hunters. Our customized searches put you just a click away from the best buys on the web. Try it now! Search Amazon.com.