CrazyLocals : Local eBay Bargain Search
BayCrazy local search is unique in that we help you find the items listed as "pick up" or "collect in person only" as well as the items where a seller tries to offset price with high shipping costs. Use local search to find items listed in several categories. Click a link below for category details or just enter your zip code in our quick search to browse the complete range of available items.
Misspelled Titles
Find items normal searches never see!
BayCrazy: Unwanted Gifts
Night Time Specials
Items selling while others sleep!
Zero Bid Auctions Ending NOW!
Last few minutes, with no bids!
BayCrazy Local Furniture Search
Local furniture at rockbottom prices!
Local Job Lots Search
It's easy to get started with local job lot searches at BayCrazy. Just enter your zip code and click. Next, add your job lot budget and the distance you'll travel to pick up your job lot bargain. Further refine your search by using keywords and/or categories and sub-categories. Try it now!
BayCrazy Local Baby Bargain Search
Big Bargains For Baby Prices
We make things easy from start to finish. Simply begin by adding your zip code to our form. Next add the price you expect to pay and the distance you can travel to pick up your merchandise. Refine your search with categories and/or keywords. Let BayCrazy help you shop local and find the best bargain baby essentials. BayCrazy Baby Bargain Search is the perfect tool to help you do that. Try it now!
BayCrazy Local Laptop Search
The Safer Way To Buy A Laptop
BayCrazy Local Auto Parts Search
Parts at rockbottom prices!
BayCrazy Local Car Search
Cars at rockbottom prices!
BayCrazy Special Feature: Search Amazon.com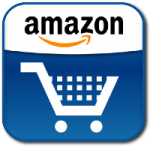 just type a keyword and search!